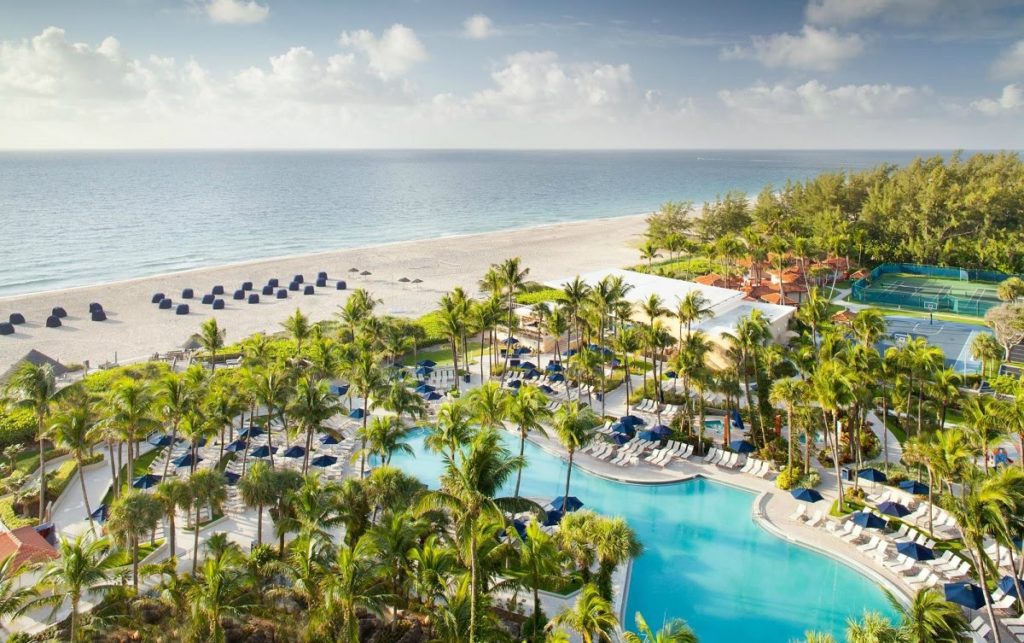 Also known as the sunshine state, Florida features spectacular sunsets, beautiful beaches, wild rides, and miles of coastline which makes it a year-round travel destination. Whether your family has small kids or grown-up children, Florida has got you covered. For small kids, the first things that comes to mind whenever Florida is mentioned is the Disney World. Of course, this a great destination for you to start your trip but there are other places in Florida where you can enjoy fun moments with your family. From quiet getaways to bustling beach towns, Florida is a perfect family vacation destination. Here are the best destinations you must visit in Florida.
Amelia Island
Travelers can reach Amelia Island from Jacksonville International Airport by taking a forty-minute drive from the airport. If you're looking for a perfect spot which has fewer crowds, this is the place to travel to. Travelers come here to chill out in this low-key beach vacation spot while enjoying other activities such as horseback riding, geocaching, and fishing. With your family or friends, you can as well take an eco-tour on river cruises. This destination features about thirteen miles of quiet and beautiful beaches where you can spend your afternoon together with your kids.
Disney World
We already mentioned that Walt Disney World is the perfect destination for families in the United States. Regardless of the park, you choose to spend time in; you'll find many options for any vacation. On-site hotels in this place provide fun activities for young children which means your kids will be in good hands when you two decide to hit the bar or a spa. It takes about twenty-five minutes to get to this destination from the Orlando International Airport.
St. Petersburg, FL
Also referred to as the sunshine city, St. Petersburg not only holds the Guinness World Record for being the city with the most consecutive days of sunshine but also allows travelers from across the world to explore a unique blend of urban flavor and traditional beach getaway. The destination features spectacular sunsets, miles of waterfront parks, and sandy beaches. Visitors can spend time here having fun and enjoying different activities including kayaking, camping out, and hiking.
Miami, FL
The first thing that people think of whenever Miami is mentioned is nightclubs and the entertainment in this big city. Well, there're plenty of things families can do here as well. It's not just about the white sand beaches and the long coastlines. There's a wildlife center, a science museum, and a great children's museum where kids can learn more about the world of nature. You can take your kids to the Venetian Pool for a swim with other kids after spending a couple of days on the white sand beaches here. To explore some wildlife, you can head to the Jungle Island.
Clearwater Beach
The Clearwater beach in Florida is one of the country's award-winning beaches which features crystal waters and tranquil breezes that provides travelers from across the country with the perfect backdrop for a family vacation of a lifetime. For travelers and families looking for a non-beach activity, there's the Clearwater Marine Aquarium where children can get to explore different sea animals. You will meet Winter the Dolphin, a star from the film Dolphin Tale. Ig you want to stay for some time, you can travel to St-Petersburg where you can explore the Great Exploration's Children's Museum.